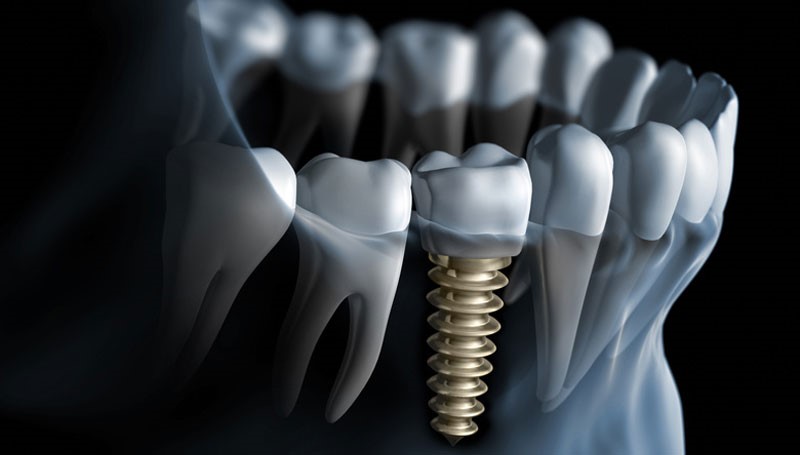 Are the missing teeth making you miss out on your favorite dishes? Do you feel embarrassed to smile broadly with your friends and family? Well, worry no more. We at Procare; a dental implant clinic in Mumbai have a state-of-the-art setup to offer you one of the world's best dental implants.
A dental implant is a structure that replaces a missing tooth and thus closely resembles your natural tooth. They are screw-like devices, surgically inserted into the jaw bones to support a dental prosthesis and it acts as an anchor for an artificial tooth, called a crown. A device called an abutment connects the artificial tooth to the dental implant.
Treatment options with dental implants
Our team not only practices Dental Implants in Mumbai, but they are consultants for over 20 dental clinics in Mumbai and would surely provide you with the best possible implant option for you.
1. Guided Bone Regeneration
Not everyone has the adequate bones for Dental Implant placement due to which at times; grafting procedures may be required for making your bone or gum tissues suitable for an Implant procedure. Our team is well versed with all the alternatives (Sinus Lift, Ridge Expansion, Ridge Split, Ridge augmentation) to give you the best treatment option even when your bone might not be suitable for Implant placement.
2. Time Factor
With the advancements in the design and the texture of the Dental Implant surface, it is now possible to finish the entire treatment procedure in about 3 ½ months with the chair side time (your availability required) just being about 2-3 hours in total divided over 4 appointments. Immediate replacements are also possible if all other factors are favorable.
3. Maintenance
With the resemblance to the natural teeth, maintaining dental implants is also similar to maintaining your natural teeth. Proper brushing and flossing with regular check-ups and clean-ups is all that is needed.
4. Longevity of Dental Implant
If maintained well, Dental Implants might even last for a lifetime. Hence, choosing dental implants over ordinary dentures is also something most dentists in Mumbai advice.
The success of Dental Implants
Research indicates that the success Rate of Dental Implants is about 98% and at Procare, we can proudly say that with the expertise of the Implantogists in our team, we have a stunning success rate of 99.3%.
The success of implants depends not just on patient factors like diabetes, and hypertension but also on the technique and the design of the prosthesis. Our clinic being one of the best in terms of Infrastructure, we assure you that you are in safe hands.
Cost of the dental implant in Mumbai
Dental implants cost in Mumbai is undoubtedly more costly than dentures or the crown and bridges, but when you compare the advantages over other available treatment options, it's priceless.
The cost varies with the dentist. Choosing us would ensure that you get one of the best dental implants at a good price.
To conclude; Procare Dental Clinic would definitely be one of the Best dental clinics in Mulund if you are looking to get treatment involving at a great price.