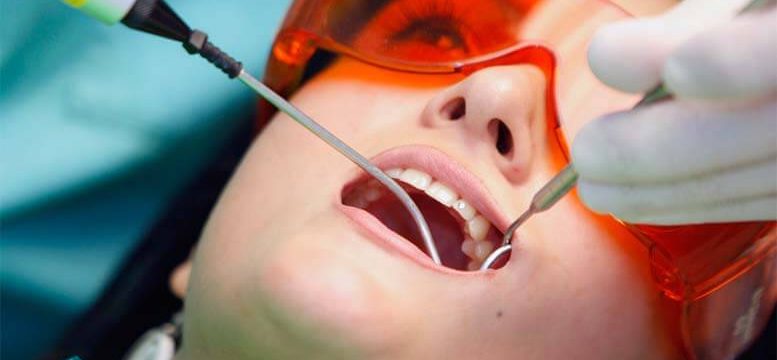 Periodontal plastic surgery is a medical sub specialty used for the correction and restoration of forms and functions of the teeth. It forms a periodontal ligament layer, bone, and gum tissue to help in the restoration of your teeth. Here, plastic is a Greek word which means sculpting or the art of modeling. The long-term aim of any periodontal surgery is to increase the teeth's life expectancy and their related expediency. On the other hand, it isn't a cure for diseases related to periodontal problems. Generally, periodontal surgery perfectly removes tissue that has been successfully malformed from the disease and also reconstructs the gums and there nearby tissues to best supports the teeth. It helps to rightly recreate a good appearance. One of the dental clinic in Mumbai can avail an excellent periodontal plastic surgery.
What is Periodontal Disease?
Periodontal diseases are infections of the structures around the teeth, which include the gums, periodontal ligament and alveolar bone. Periodontal diseases range from simple gum inflammation to serious disease that results in major damage to the soft tissue and bone that support the teeth. In the worst cases, teeth are lost. It is to be noted that periodontal disease is best diagnosed when gum tissue or gingival attach directly to the teeth which are defective and bone changes may be largely evident through x-rays. On the other hand, a dentist will properly determine the extent of periodontal disease through perfectly examining "pockets" between the tooth and gum in order to see actually how much detachment really exists and also will examine through x-rays. You and your dentist in the dental clinic in Mulund West can wholeheartedly discuss the treatment and its procedures when a periodontal disease and its related diagnosis has been successfully made, starting with conservative behavioral changes plus covering to periodontal plastic surgery.
Treating Periodontal Disease in the best manner
Treatment of periodontal disease is mainly performed to control the infection. Treatments depends upon the severeness of gum disease. Doctor may advise to quit smoking in such cases. Surgery may be obligatory, being aware of what steps you can directly take in order to prevent disease from shaping and from advancing, which is very significant.
In the aspects of behavioral Change, when periodontal disease is largely detected, your dentist at the dental clinic in Mulund West will initially recommend certain behavioral changes comprising quitting smoking, possibly few additional lifestyle changes and an enhanced oral hygiene program.
In the aspects of Tartar Removal – A thorough and regular professional calcified plaque or tartar removal program will actually become an important part of your personal oral hygiene routine. Basically, this is a procedure of painless nature but, in certain extreme cases, for a few days pain medication may be needed to a great extent.
In the aspects of Bite Therapy– at dental clinic in Mumbai, bite disorders can be successfully treated after periodontal disease is properly diagnosed and treatment has rightly instigated. On the other hand, this may largely prevent future issues.
In the aspects of Surgical Therapy– Surgery will be significant to repair and regenerate the hard and soft tissues which can replace any missing teeth in cases of severe periodontal disease. On the other hand, the aim of surgery is to perfectly eliminate pockets between the tooth and gum in order to encourage reattachment with normal function and aesthetics to the patient. Moreover, the best therapy can be selected by the patient with the right consultation from a right dentist.
Here is a collection of places you can buy bitcoin online right now.